MSU Students!
Creative? Submit a design for the 2022 Bulldog Family Weekend T-shirt Contest!
Image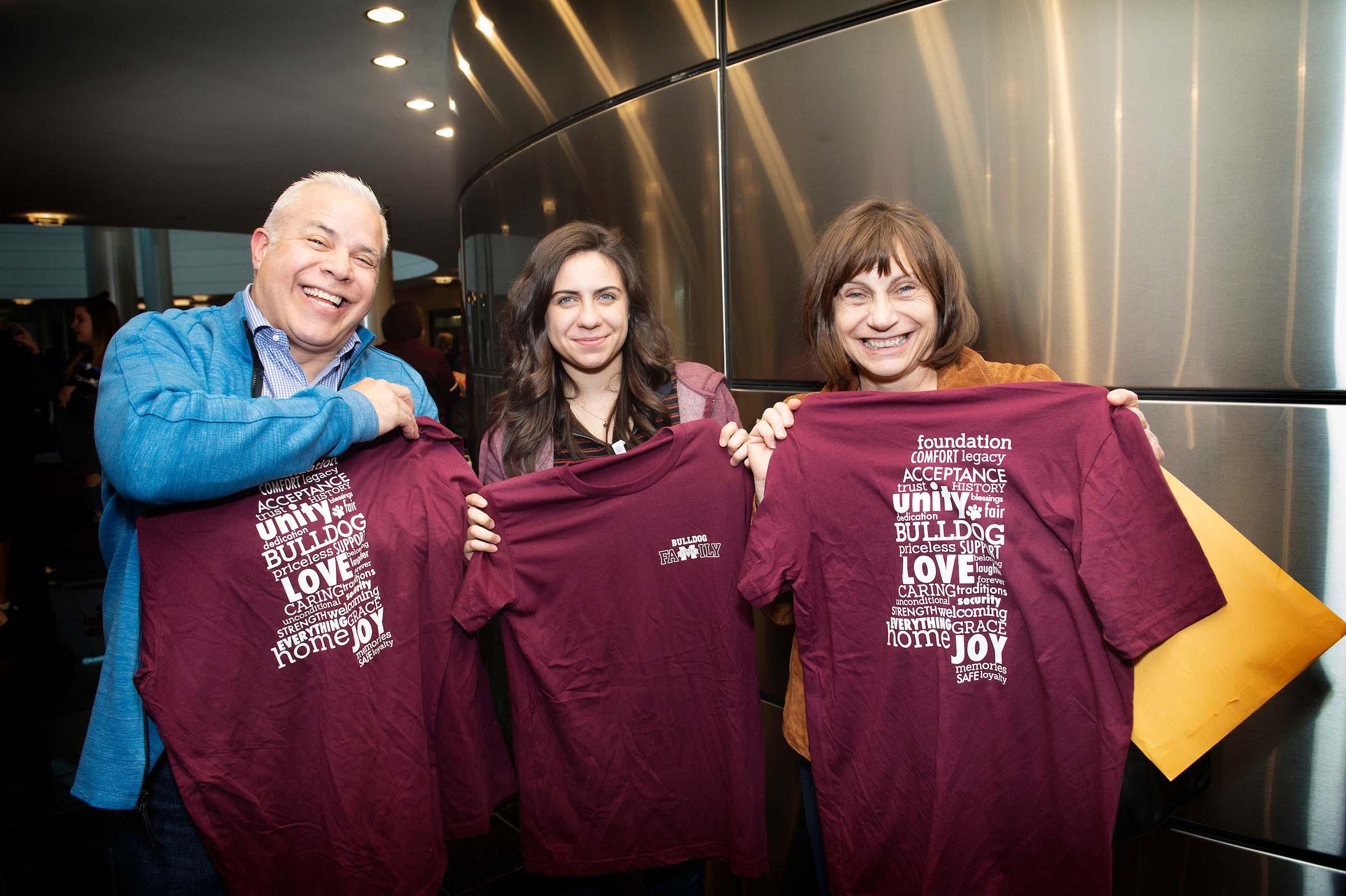 Design Requirements: 
File must be saved as JPEG or PDF format (8.5 by 11in.) 
Color Requirements: 2 colors MAX; prefer 1 color design 
No other MSU logos can be included 
Must include the design/image that commemorates the event (FAMILY)
Prize:
One-of-kind hand painted cowbell with the winning t-shirt design 
Free t-shirt 
Four tickets to the 2022 Bulldog Family Weekend tailgate on Saturday, October 22, 2022 
Recognition at the tailgate event, on the MSU Parent and Family website, social media, and the Cowbell Connections email newsletter
Winner must be willing to attend the tailgate reception for recognition and to receive the prize package.
Contest Deadline:
Submission are due NO LATER THAN 4:00 p.m. on Monday, September 12. The winner will be notified by Friday, September 23.
How to Enter:
Please email your submission to family@msstate.edu as either a JPEG or PDF format.
Contact:
Contact 662.325.0719 or family@msstate.edu with questions.
Consent and License:
By submitting your design to this contest you agree to allow the Office of Parent and Family Services (OPFS) to use your design, if chosen, for marketing and advertising, distribution, and sale of your design on physical products (aka T-shirts), and you agree to the following "Design Submission Terms and Conditions": 
The design is your own original work and does not contain any trademarks, logos, copyrighted material, any other intellectual property belonging to any third party, or content subject to a third party's right of publicity or privacy.
The design does not infringe any rights (including but not limited to copyright) of any third party.
As between you and OPFS, you own and will maintain ownership of your design. OPFS does not and will not own the design because of your submission of the design.
*The final design may need to be slightly adjusted to meet printing specifications.